Spring 2023
An early look at films under consideration subject to change and availability:
---
THE LOST KING with Sally Hawkins, Steve Coogan, director Stephen Frears
A crowd-pleasing saga of an underdog on the hunt for buried evidence, based on the true story of Philippa Langley, who took on Britain's elite historians, and forced them to rethink some of the greatest controversies in English history and literature.
---
WILD LIFE with Kristine and Doug Tompkins, directed by Chai Vasarhelyi and Jimmy Chin
Oscar-winning filmmakers Vasarhelyi and Chin document the Tomkins' abandonment of successful corporate lives to purchase and connect millions of acres of land in Chile in a larger-than-life challenge of environmental preservation to create seven pristine national parks across Patagonia.
---
JOYLAND with Alina Khan, Ali Junejo, director Saim Sadiq
A dazzling directorial debut that's also the first film from Pakistan to be shortlisted for an Oscar for Best International Feature. Even with unknown and first time actors, the project attracted producers Riz Ahmed, Malala Yousafzai and Ramin Bahrani. Banned in Pakistan, we'll see it before its U.S. premiere in New York.
---
LITTLE RICHARD: I AM EVERYTHING with Little Richard, Mick Jagger, Billy Porter, director Lisa Cortes
The life of rock 'n' roll icon Little Richard is explored from cradle-to-grave, illuminating his musical invention, ascendance to stardom, and the effect of his brash sexuality on audiences and his own troubled life.
---
OTHER PEOPLE'S CHILDREN with Virginie Efira, Roschdy Zem, director Rebecca Alotowski
Rachel (Efira) is 40 years old, with no children. She loves her life, her high school students, her friends, her ex and her guitar lessons. When she falls in love with Ali, she becomes attached to his 4-year-old daughter, and learns that to love other people's children can be complicated and risky.
---
L'IMMENSITA with Penelope Cruz, Luanna Giuliani, director Emanuele Crialese
Inspired by the adolescent life of director Crialese, newcomer Luanna Giuliani navigates gender identity while his mother, played by Penelope Cruz battles mental health demons. A family saga that swells and reverberates with emotion from outsize, magnetic performances.
---
BOBI WINE: THE PEOPLE'S PRESIDENT with Bobi Wine, Barbie Kyagulanyi, directors Moses Bwayo, Christopher Sharp
Singing anthems of peace and freedom, musician Bobi Wine protests the anti-democratic government of Uganda, wins a seat in parliament, and runs for president. The brutal response from dictator Yoweri Museveni is shocking and heartbreaking, but matched by Bobi's superhuman resolve, evoking visions of Gandhi, Marley, Mandela and MLK.
---
CHEVALIER with Kelvin Harrison Jr., Lucy Boynton, director Stephen Williams
A black man in rich, white French society, violin virtuoso Joseph Bologne (Harrison Jr.) shreds Mozart, beds the white star of his opera, and conflates artistic success with the sobering reality of white supremacy. A virtuoso struggling for autonomy and diginity, he learns how music can transcend entertainment to become a form of rebellion.
---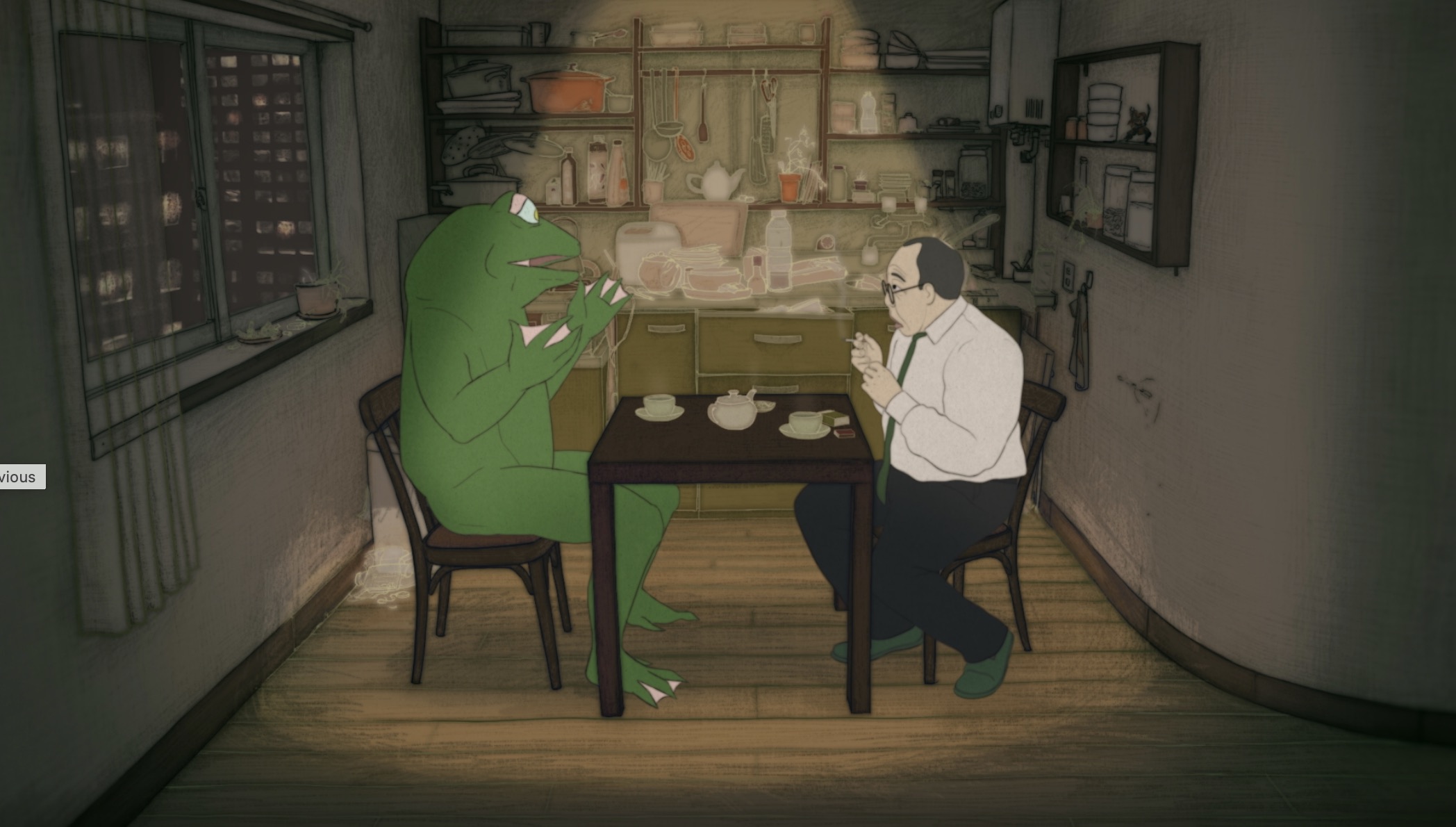 BLIND WILLOW, SLEEPING WOMAN with Shoshana Wilder, Katherine King So, director Pierre Foldes
A lost cat, a talkative frog, a fumbling bank employee, his frustrated wife and a schizophrenic accountant try save Tokyo from an earthquake. Combining whimsy and deeper existential questions, this film won the Special Jury Award at the Annency Animation Film Festival.
---
R.M.N. with Judith State, Marin Grigore, director Cristian Mungiu
Romanian auteur Christian Mungiu illuminates the personal tensions, timeless xenophobia and small town struggles in a drama that was nominated for the Palme d'Or.
---
SMOKING CAUSES COUGHING with Vincent Lacoste, Gilles Lellouche, director Quentin Dupieux
Absurdist French filmmaker Dupieux flexes his comedic muscles and splays gonzo characters and situations into an entertaining melange of multiple narratives.