Spring 2022
An early look at films under consideration subject to change and availability:
---
EASTER SUNDAY with Jo Koy, Lydia Gaston, Lou Diamond Phillips, director Jay Chandrasekhar.
Stand-up sensation Jo Koy returns home for an Easter celebration with his riotous, bickering, eating, drinking, laughing, caring family, in this love letter to his Filipino-American community.
---
FIDDLERS JOURNEY TO THE BIG SCREEN with Jeff Goldblum, Topol, Norman Jewison, director Daniel Raim.
One of the most popular films to premiere in Arthouse Film Festival in the last five years was HAROLD AND LILLIAN: A HOLLYWOOD LOVE STORY, directed by Daniel Raim. He returns with a grand, 50 th anniversary tribute to FIDDLER ON THE ROOF, Norman Jewison's beloved, epic musical.
---
GAGARINE with Alseni Bathily, Lyna Khoudri, directors Fanny Liatard, Jeremy Trouilh.
Yuri has lived his whole life in Gagarine Towers, a vast red brick housing project on the outskirts of Paris, where he dreams of becoming an astronaut. But when he hears of plans to demolish his community's home, he embarks on a mission to save Gagarine by transforming it into his own "spaceship".
---
LOST ILLUSIONS with Benjamin Voisin, Cecile de France, Vincent Lacoste, director Xavier Giannoli.
This ambitious production is adapted from Balzac's masterpiece. We witness how easily the public can be manipulated, and once again, reminded that fake news is nothing new.
---
MARVELOUS AND THE BLACK HOLE with Miya Cech, Rhea Perlman, Leonardo Nam, director Kate Tsang.
This Sundance hit is a coming-of-age comedy that follows the story of an unlikely bond between a young girl and an eccentric magician. It's a sincere crowd-pleaser with charm and humor.
---
MEDUSA with Mari Oliveira, Bruna Linzmeyer, Thiago Fragoso, director Anita Rocha da Silveira.
A wild and provocative take-down of the hypocrisy and violence of the religious right, set in Brazil, it's a bold satire of emotionally flammable young women in thrall to reactionary trends.
---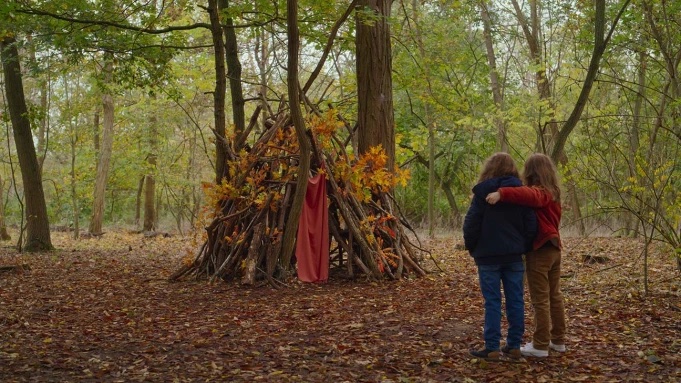 PETIT MAMAN with Josephine and Gabrielle Sanz, director Celine Sciamma.
Insightful, heartrending and hopeful, a fairy tale for all ages, and a film festival sensation, it has been nominated for or won awards at Toronto, Berlin, BAFTA, Spirit, Indiewire and LAFCA; and we'll see it right before it opens in New York.
---
THE ROSE MAKER with Catherine Frot, Manel Foulgoc, Fatsah Bouyahmed, director Pierre Pinaud.
You can almost smell the roses in this warm comedy of saving the farm from corporate acquisition. A financially challenged rose breeder enlists a trio of misfits to help her triumph over adversity.
---
THIRTEEN LIVES -Colin Farrell, Viggo Mortensen, Joel Edgerton, director Ron Howard.
Based on the true story of the spectacular rescue of 12 fearless young men and their coach in Thailand by a global group of rescue divers. It's a bold rendering of international cooperation and the strength of the human spirit.
---
ULTRASOUND with Vincent Kartheiser, Chelsea Lopez, Breeda Wool, director Rob Schroeder.
A psychological, sci-fi-mystery-thriller that stays several steps ahead of the audience till the very end. Complexity, meticulous plotting and clever story shifts are impressively employed.
---
THE UNBEARABLE WEIGHT OF MASSIVE TALENT with Nicolas Cage, Neil Patrick Harris, Tiffany Haddish, director Tom Gormican.
Playing a highly exaggerated version of himself, Nic Cage accepts a huge payment to hang out with a wealthy superfan on his birthday. Via broad comedy, it's an off-the-rails trip of excess, neurosis, and self-deprecation.
---
WE FEED PEOPLE with Jose Andres, director Ron Howard.
Jose Andres and his nonprofit World Central Kitchen evolve from scrappy grassroots volunteers to becoming one of the most highly regarded humanitarian aid organizations in diaster relief.